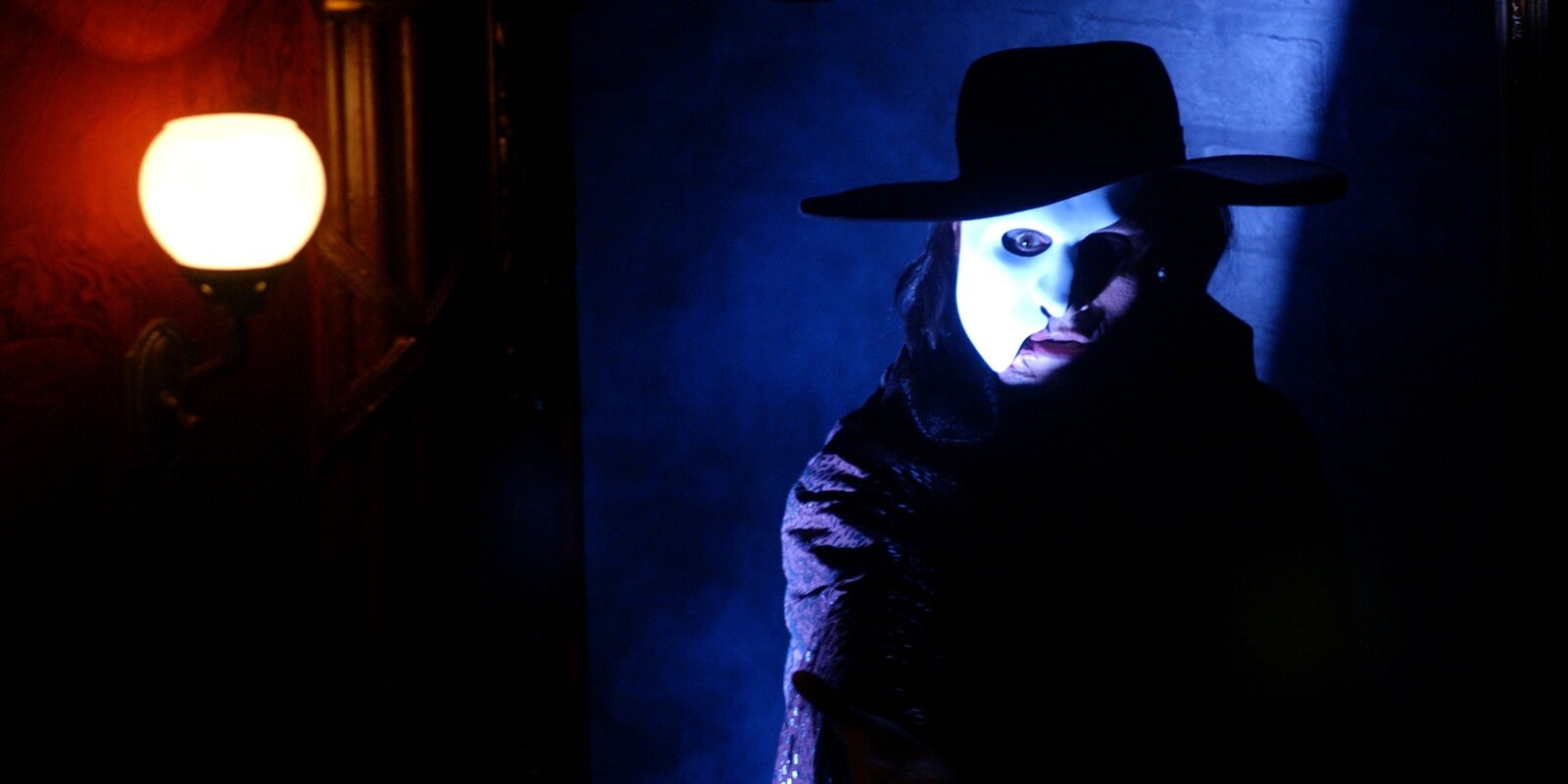 Cast
Az Operaház Fantomja

Christine Daaé

Elvira Haraszti

Flóra Széles

Raoul, Vicomte de Chagny

Carlotta Giudicelli, operaénekesnő

Umberto Piangi

Monsieur André, operaigazgató

Monsieur Firmin, operaigazgató

Madame Giry, balettmester

Meg Giry, a lánya, balettáncosnő

Joseph Bouquet, zsinórmester

Monsieur Reyer, korrepetítor

Monsieur Lefevre, az Operaház leköszönő igazgatója

Árverési kikiáltó

Közreműködik

a Madách Színház zenekara, tánckara és kórusa
Crew
Stage Designer

Custome Designer

Choregrapher

Musical Director

Conductor

Stage Lighting and Scenic Design

Literary Associate

Mask of The Phantom

Musical Associate

Assistant

Éva Kutschera

Eszter Tatár

Director
Playbill
Music by ANDREW LLOYD WEBBER
Lyrics by CHARLES HART
Book by RICHARD STILGOE and ANDREW LLOYD WEBBER
Additional lyrics by RICHARD STILGOE
Orchestration by DAVID CULLEN and ANDREW LLOYD WEBBER
Original production by Cameron Mackintosh and the Really Useful Theatre Company.
Translated by: Galambos Attila
Language: Hungarian with English subtitles
Info
12
12 Content is not recommended for children
Duration: 2 óra 30 perc (1 szünettel)
Strobe lighting
Genre: musical
Premier:
2003. May 30.
2003. May 31.
2003. June 1.
1905. All former equipment of the Paris Opera is auctioned off. The auctioneer presents a restored chandelier as the next item up for bid, noting its connection to "the strange affair of the Phantom of the Opera, a mystery never fully explained. As the mammoth fixture comes to life, the theatre's former grandeur returns. It recalls a story of great love between Raoul, the romantic young count, and Christine, the charming, talented chorus singer. However, somebody comes between the two of them: a mysterious third person who does everything to inhibit their happiness. The mysterious third one: the Phantom of the Opera House, who lives in a maze. This man doesn't shy away from any mean to win Christine's love. But who is this fantastic, yet terrifying creature? A genius musician, scientist, architect, inventor, passionate lover or a freak of nature, a cold-hearted killer?
You can find out the answer for yourself - with this passionate and spectacular musical, interwoven with the wonderful music of Andrew Lloyd Webber.