Joseph and the Amazing Technicolor Dreamcoat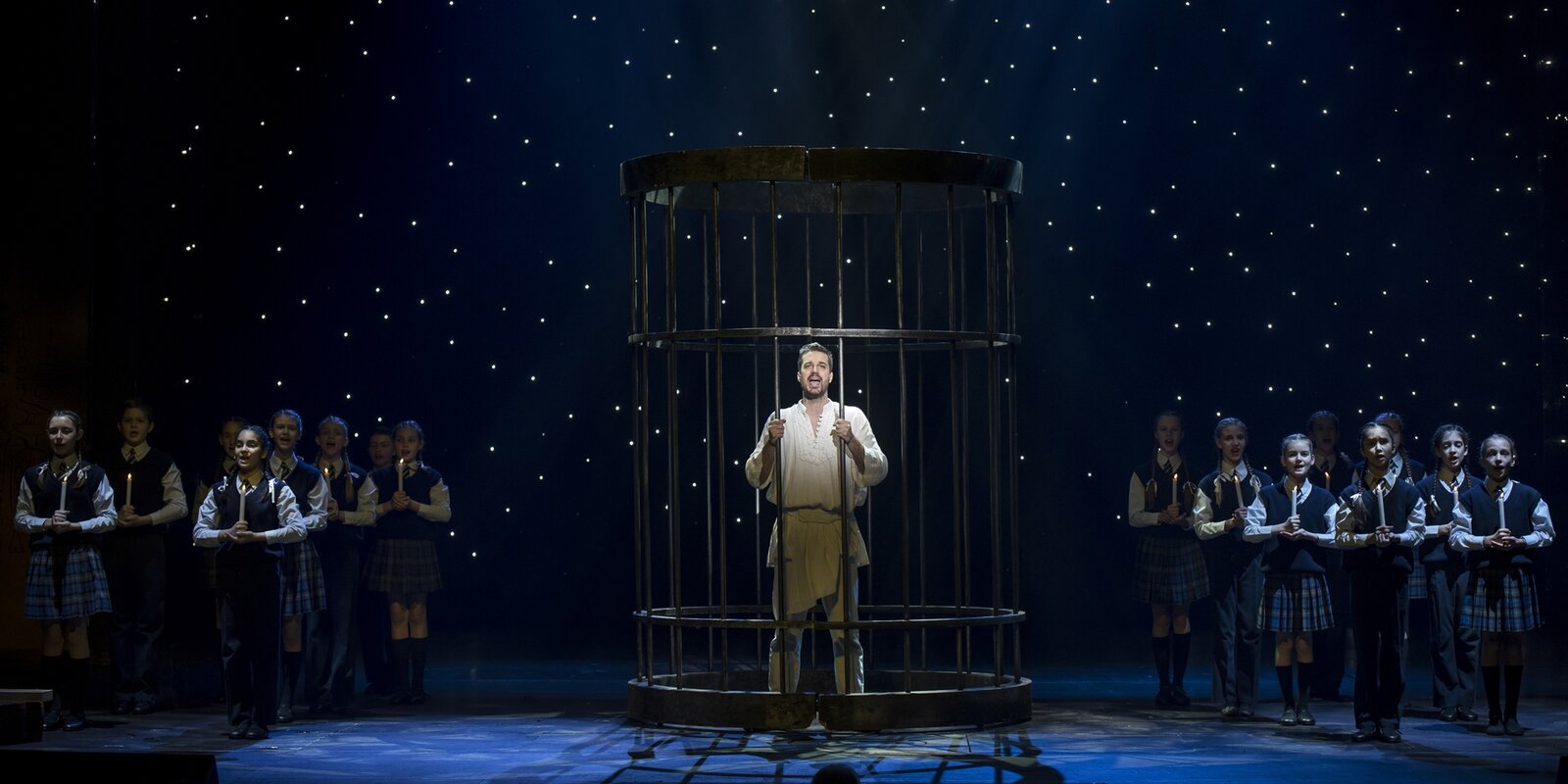 Cast
Joseph

Narrator

Pharaoh

Jacob

Mrs. Potiphar

Ruben / Potiphar

Judah

Simeon

Levi / Baker

Naphtali / Butler

Issachar

Dan

Asher

Zebulun:

Gád

And

a Madách Színház női tánckara, a Madách Táncművészeti Iskola és a Kővirágok Énekiskola növendékei
Crew
Stage designer

Custome Designer

Musical Director

Choregrapher

Dramaturge

Lighting Designer

Conductor

Accompanist

Directing Choir

Assitant Choreographer

Director

Co-director

Director
Playbill
Lyrics by TIM RICE
Music by ANDREW LLOYD WEBBER
Translated by: Blum Tamás
Additional lyrics: Galambos Attila
Language: Hungarian with English Subtitles
Info
12
12 Content is not recommended for children
Duration: 2 óra 15 perc egy szünettel
Strobe lighting
Genre: musical
Premier:
2008. May 30.
2008. May 31.
2008. June 1.
Andrew Lloyd Webber's wonderful piece is based on the most beautiful, dramatically rich story in the Bible, the legend of Joseph, and also on the tetralogy of Thomas Mann.
The Legend of Joseph: Jacob, one of our patriarchs has twelve sons, out of which he loves Joseph the most; he pampers him, have a striped robe made for him,which represents being the chosen one, the first-born child. Joseph has the special ability to explain the meaning of dreams. His brothers being jealous, don't stop mocking him and want to destroy their young brother. They throw him into an abandoned well, but he's found by merchants and sell him in Egypt to one of the main men of the Pharaoh, the rich Potiphar. Being skillful, József is soon promoted to run the household. Joseph catches the eye of Mrs Potiphar, as he grew up to be a handsome young man. Joseph is reluctant, he doesn't want to cause any harm to his master. But, although he turns down her advances, Potiphar sees them together and jumps to the wrong conclusion. He throws Joseph into jail, where he interprets the strange dreams of his fellow prisoners. After being released, the Pharaoh also takes advantage of the exceptional ability of the boy, who foretells that Egypt has seven good years and then seven narrow years ahead.
Andrew Lloyd Webber and his co-creator, Tim Rice, who worked with him for many years, found the Joseph theme while being rommates in a college dormitory.
It became an truly young-hearted, insidious work that was staged in the form of an oratorio in 1967. It has already accumulated successes in this version as well. First it was shown on an "Adult" stage, in an expanded version, in 1972 at the Edinburgh Festival. Webber ended up letting go of the laws of the stage, he put together a series of loosely structured songs, he tells the story of a chosen boy whose exaltation and ascension are great parables of forgiveness and tolerance.
The piece has toured the big stages of the world and is played everywhere with great success. Webber's overflowing melodies, witty, fresh style changes provide great, fun, but also an ironic and cathartic experience.