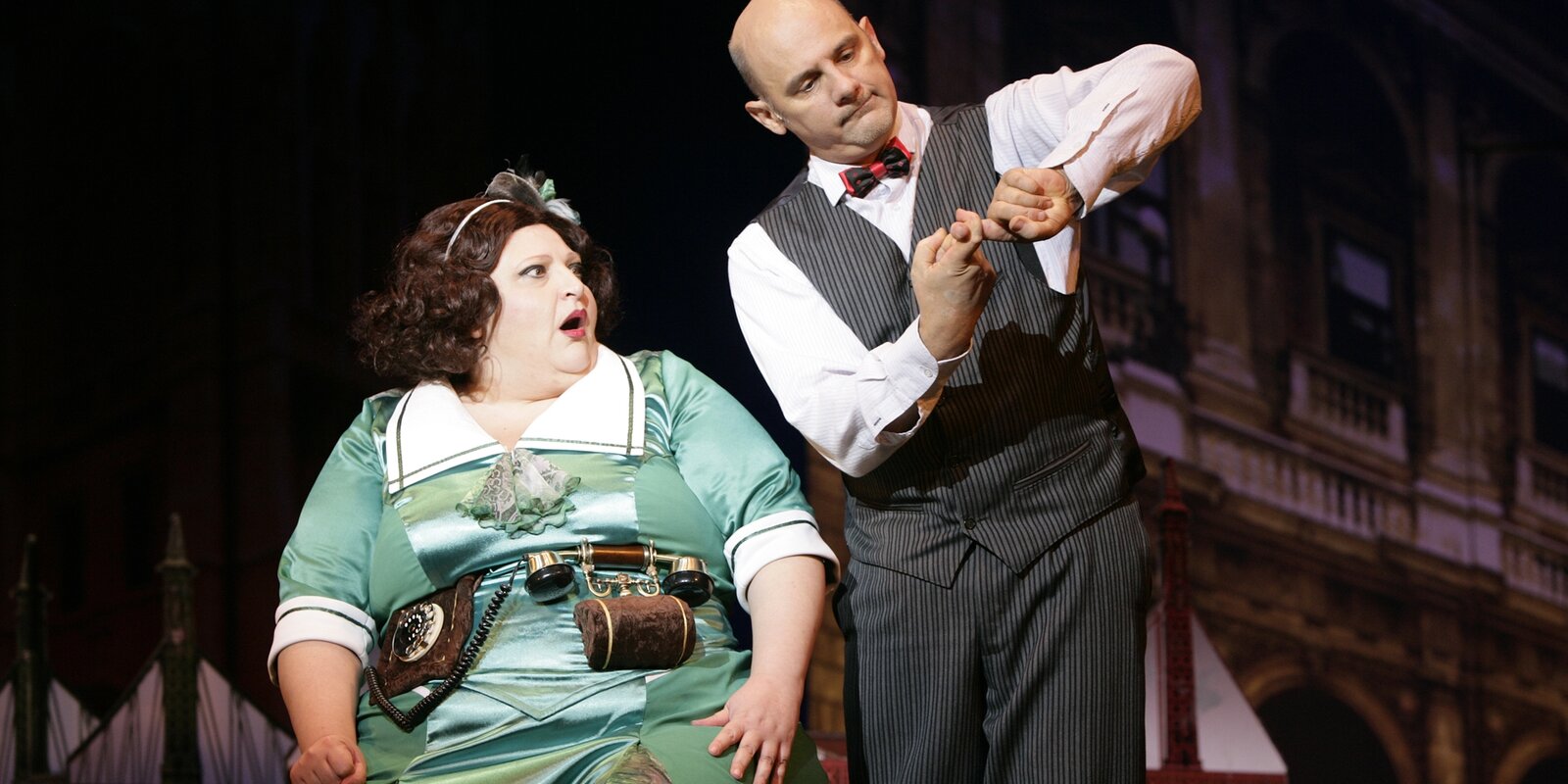 Cast
Szűcs János

Kovács Vera

Péterffy Tamás

Kovács Sándor

Halmos Aladár

Kerekes Anna

Sári

Józs

Pistike

Farkas Olivér

Csanád Tóth
Crew
Stage Designer

Custome Designer

Choregrapher

Music Director

Lighting Designer

Consultant

Assistant to Choregrapher

Ensemble / Chorus Line Trainer

Assistant

Director
Playbill
Written by: ATTILA GALAMBOS and VAJK SZENTE
Music by: TAMÁS BOLBA
The title song: Meseautó by Alfréd Márkus - Imre Harmat is licensed by the UMPA Agency and the Hofra Theatrical and Literary Agency
Language: Hungarian
Info
12
12 Content is not recommended for children
Duration: 2 óra 30 perc, egy szünettel
Strobe lighting
Genre: musical comedy
Premier:
2016. November 18.
János Szucs, a manager of a bank is disillusioned with his frivilous life and is supposed to take off to his holidays with his brand new sportscar. But only supposed to. Until he doesn't meet Vera Kovács, the newest employee of the bank. Szűcs has his eyes on her, so he takes the car to the girl's apartment, as a price of a made up contest and he claims to be the driver, who comes with the car as an extra.
Based on the cult movie, this brand new musical comedy was made in the workshop of Madách Theater. Well-known, famous phrases like "one pillow, one share "or" A like Aladar, L like Ladar "accompanied by floating tunes, and of course by the angels in heaven who are watching over us!
The special directing world of Szent Vajk is once featured by by comedy superstars. Madách Theater aims to fulfill its mission with all fresh creative energies and innovations: to delight its audience with new Hungarian musicals.