Elfogyni az ölelésben - Ady Endre szerelmei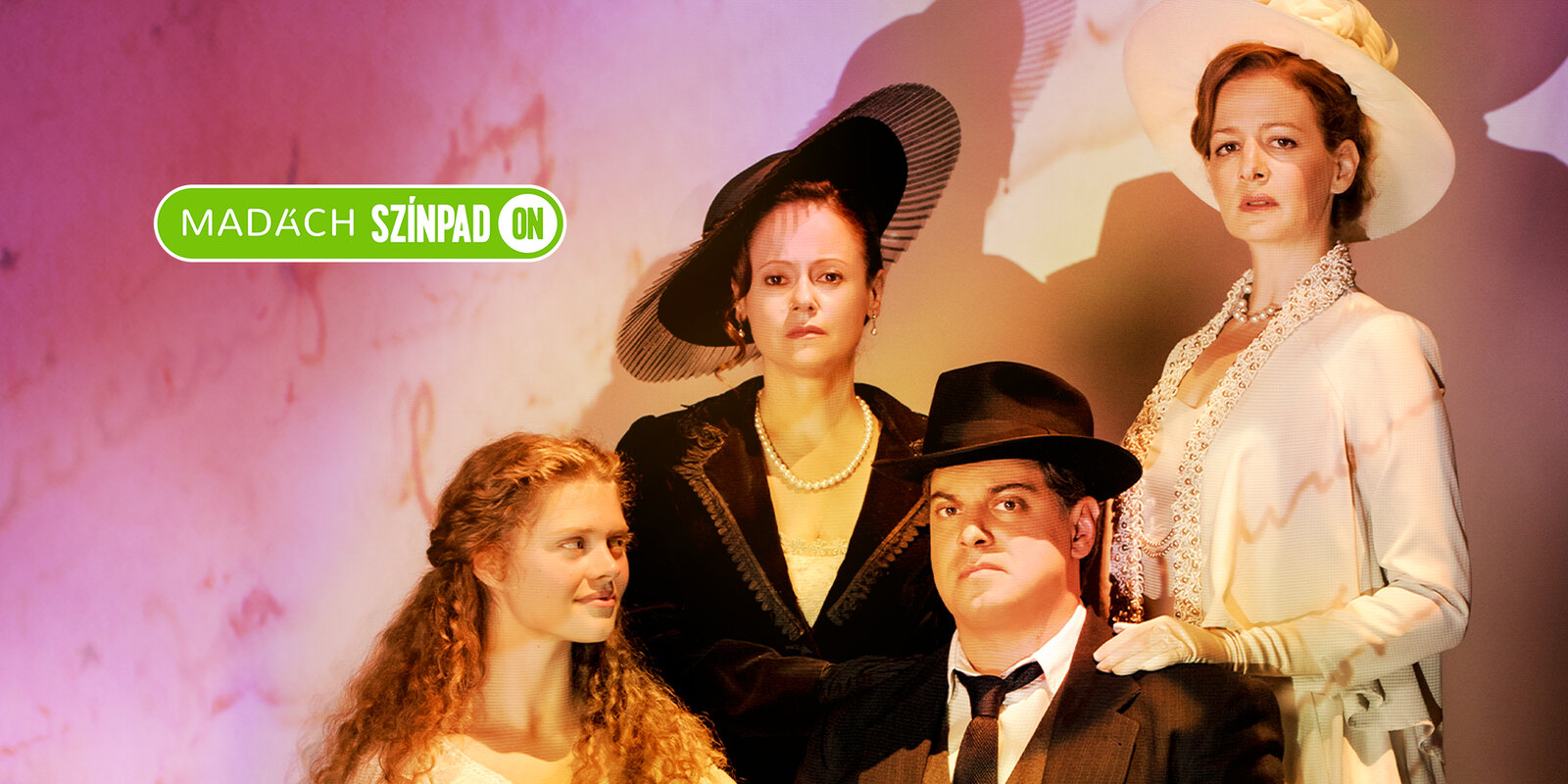 Crew
Screenwriter

Composer

Animation

Custome Designer

Director of Photography

Scenic Designer

Assistant

Director
Playbill
Krisztián Nyáry's theatre-film evokes perhaps the most loving period of the aging Ady's life, in which we can learn more about the poetic giant in the intimate emotional web of his legendary loves.
Language: Hungarian
It is only available online.
Info
16
16 Content is not recommended for children
Duration: 1 óra 25 perc
Genre: theatre-film
Premier:
2022. February 25.
Four people. A self-destructive man in his mid-30s - beaten with genius and blessed with true ingenuity. A worldly dame in her early 40s who is tormented by the slow passing of her beauty. A cheerful, freshly divorced young woman in her mid-20s.
A miss who turns from an immature teenage girl into a purposeful adult woman. The love square that emerges between them suggests a dramatic situation in itself, but their story is even more exciting when we know they are real people. The heroes of Krisztián Nyáry's play are Endre Ady and his three defining lovers, Adél Brüll, Zsófia Dénes and Berta Boncza - or as the poems have retained their names: Léda, Zsuka and Csinszka.
The texts uttered are accurate quotes from the characters' original letters, diaries, recollections, poems by Endre Ady, or recollections from contemporary witnesses. The story is set in Paris, Monte Carlo, Budapest, Lutry, Florence, Mariagrün, Cluj-Napoca, Csucsa and Érmindszent between 1909-1915.