A két egyetlen - Karinthy Frigyes nagy szerelmei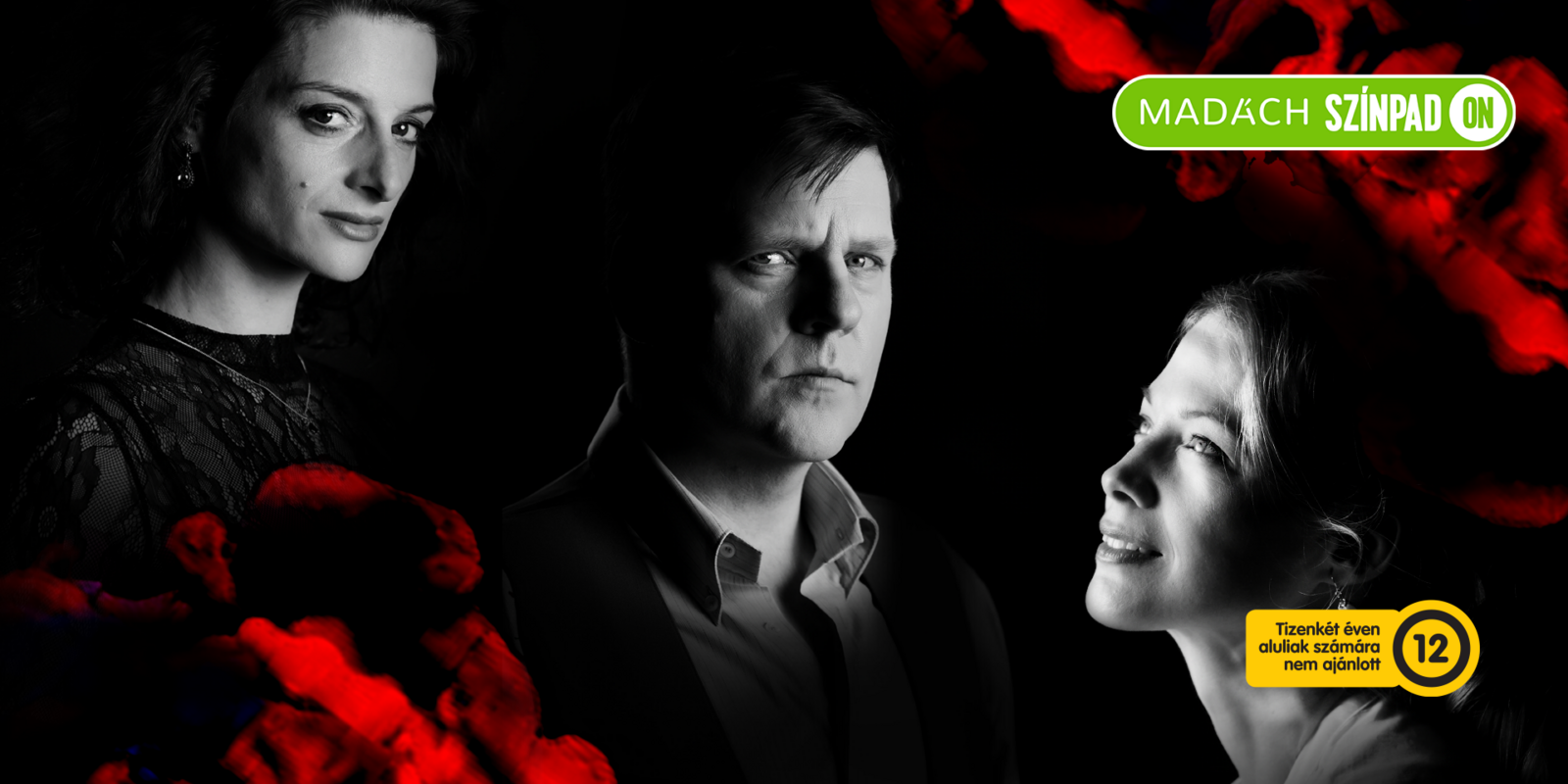 Cast
Karinthy

Böhm Aranka

Boga
Crew
Screenwriter

Composer

Dramaturge

Stage Design / Animation

Custome Designer

Director of Photography

Broadcasting director

Vágó

Scenic Designer

Assistant

Director
Playbill
Krisztián Nyáry's theatre-film evokes perhaps the most loving period of the aging Ady's life, in which we can learn more about the poetic giant in the intimate emotional web of his legendary loves.
Language: Hungarian
It is only available online.
Info
12
12 Content is not recommended for children
Duration:
Strobe lighting
Genre: theatre-film
Premier:
2022. March 25.
Frigyes Karinthy is twenty-five years old when he escapes his great love, the actress Judik Etel, with three children, under adventurous circumstances. They hide from the anger of the husband in Berlin for half a year, then reconcile the husband with a larger sum and get married in Budapest. From the nickname "beetle, beetle," the writer gives the name Boga to his beloved partner, who will be the victim of a Spanish flu epidemic that erupts after World War I.
Karinthy writes in his diary after his wife's death, "I feel like a tumor developed in my brain when she died..." After almost two years, the grieving man, taking a phone joke invitation seriously, gets to know the married woman, doctor Aranka Böhm. Aranka, who is passionate about conquering all men, has been coloring the everyday life of marriage with her emotional storms for a decade and a half, when Karinthy, who has been thinking of Boga with unquenchable love all along, really needs surgery in 1936.
The writer hovering between life and death fights two women at once, in imagination with Boga, in reality with Aranka…